Under the moto, Your academic counsellor… your partner in success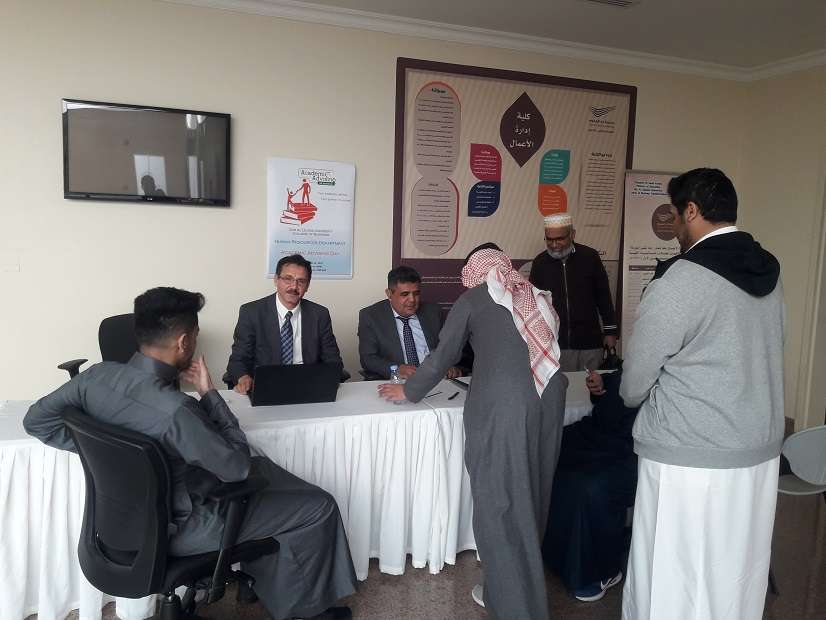 Business Administration holds the Academic Counselling Day
The Human Resources Department at the College of Business Administration in Dar        Al Uloom University held a counselling campaign for male and female students of the department on Monday, 11 December. This was under the motto, Your academic counsellor… your partner in success.
The campaign aimed at providing academic counselling services in order to avoid registration problems for male and female students for the second semester, and to take in male and female student suggestions for improving the quality of the department.
The campaign witnessed a wide engagement from among the male and female students of the Human Resources Department, who praised the efforts of the section of academic counselling in the department.