His Excellency the Director of the Board of Trustees looks at the architectural projects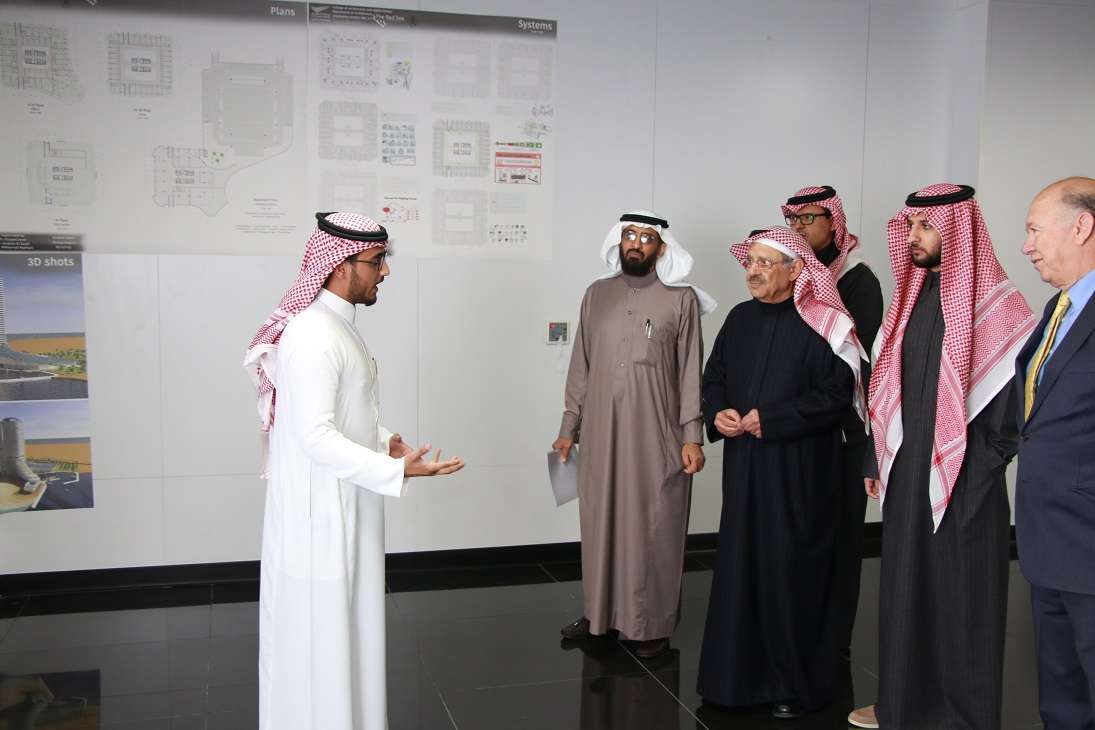 His Excellency the Director of the Board of Trustees at Dar Al Uloom, Mr Abdul Aziz bin Ali Al-Tuwaijri, visited the College of Architecture and Digital Design to look at the graduation projects for the Department of Architecture on Monday 8 January.
His Excellency was accompanied in his round by each of His Excellency Mr Dr Khalid bin Abdul Rahman Al-Humoudi, The University Rector, Dr Abdul Aziz bin Abdullah                   Al-Othman, the University Vice-Dean for Educational and Academic Affairs, and                Dr Mansour bin Abdul Aziz Al-Jadid, Dean of the Architecture and Digital Design.
The discussion was attended by a number of judges from various government and private associations and institutions, in addition to lecturers from the Department of Architecture, students and their relatives.
The Dean of the College welcomed the attendees and expressing his appreciation for the value of paying their attention towards the students' achievements. He also expressed his strong admiration for the level of the projects, the strong zeal and competition among the students, and the ideas, skills and gift the projects hold, as well as the relationship to the society, its standards and values.
His Excellency the Director of the Board of Trustees, His Excellency at the University Rector, and those accompanying them looked at the student graduation projects, the number of which reached 19 projects. The Rector expressed his admiration for the level of the work and effort exerted, and he encouraged the students to continue with such fruitful efforts.