DAU College of Law Welcomes Students and Announces a New Study Plan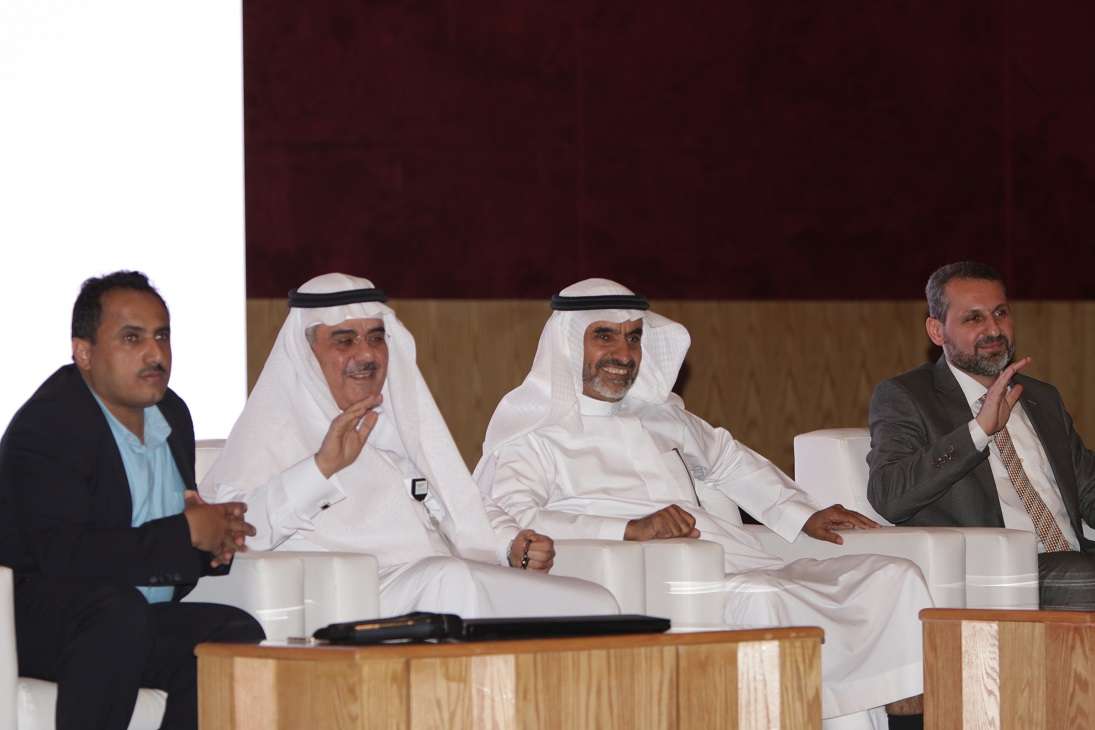 On Wednesday, September 7th, and in the presence of the Dean of the College, Dr. Mohammed bin Ismail Al-Sheikh, the College of Law at Dar Al Uloom University organized a welcome meeting with new (male & female) students on the occasion of the beginning of the new academic year.
The meeting was attended by Dr. Abdulaziz bin Abdullah Al-Othman, Vice Rector for Academic & Educational Affairs, Dr. Abdulrahman bin Abdul Latif Al-Azman, Dean of Deanship of Admissions, Registration & Student Affairs, and Dr. Ahmed Bin Abdul Khaleq Al-Qattan, Director of the University Preparatory Program.
A new plan for the Law bachelor's degree program was announced during the meeting.  The new plan was clarified and explained with reference to the previous plan, with the mechanism and conditions for transfer highlighted. Dr. Al Sheikh then answered the students' questions and received their suggestions.