Dar Al-Uloom University participates in the activities of the National Program against Diabetes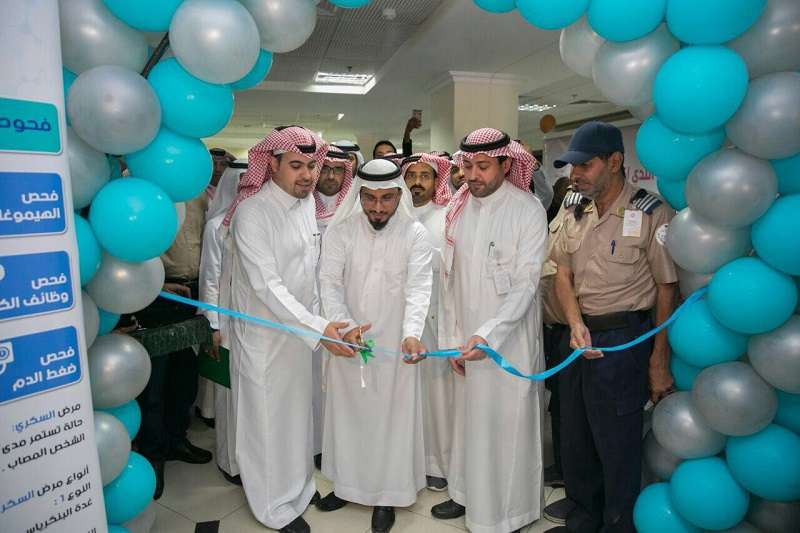 Dar Al-Uloom participates in the awareness campaign for the National Program against Diabetes. Its first activities began in the General Directorate of Health Affairs in Riyadh on Monday, 13 November at the awareness wing of the exhibition which accompanied the scientific conference. A number of university male and female students participated in this.
Dr Tahani Al-Tamimi, Vice-Dean of the College of Medicine at the female section in Dar Al-Uloom University gave an academic address in the conference. Her title was, "Protection and diagnosing diabetes". The conference also reviewed scientific discussions about healthy nutrition for the diabetic patient, and childhood diabetes, and new issues in treating diabetes.
The activities of this program will last for a month under the international banner "Women and Diabetes" in addition to the banner of Riyadh, "Do not wait for Diabetes". The program aims to spread and enrich general health awareness, and limit the spread of diabetes. It also aims to support means and activities of protection and awareness against it in order to decrease the rates of illness with this chronic disease.
It is noteworthy that the College of Medicine is determined to carry out an activity at the Dar Al-Uloom campus as part of its participation in the campaign's activities next Monday, 20 November. The activity will include a scientific conference with the participation of external lecturers, in addition to a specific awareness exhibition in association with the Ministry of Health and 10 charity health organisations.