Dar Al Uloom University embraces the school health initiatives forum for health counsellors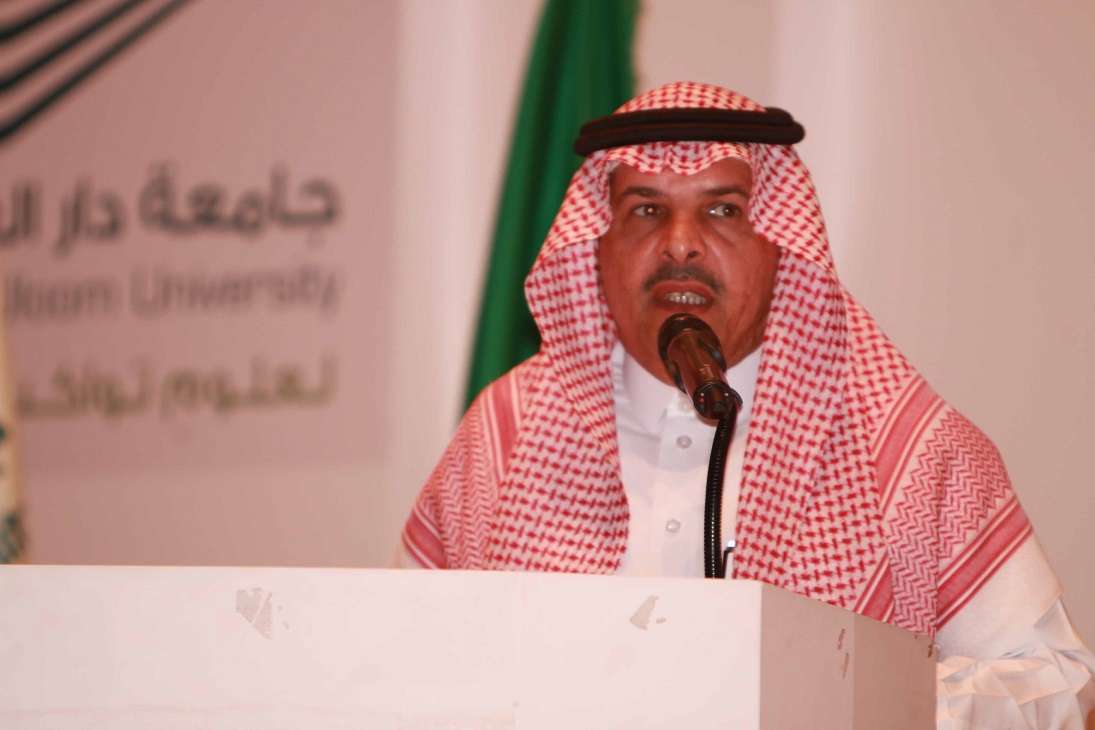 Over the period of two days, Tuesday and Wednesday 28-29 November, Dar Al Uloom University hosted the school health initiatives forum for health counsellors in the university auditorium. The first day was dedicated to the health counsellors of Riyadh schools and the second day was for female health counsellors of female schools.
The forum was attended on its first day by the General Director for Education Affairs in Riyadh, Mr Hamad Al-Wuhaibi, the General Director for School Affairs, Dr Hamdan          Al-Umari, and The Director for health Affairs in Schools in Riyadh, Dr Hamad Al-Hajri.
On its second and last day, the forum was fortunate to gain the patronage of the female Director of the Department of School Health at the General Directorate of Health Affairs in Riyadh Region, Dr Fatimah Al-Kuwai, and the Deputy General Director of General Education for Education Affairs in Riyadh, Ms Reem Al-Rashid.
Al-Wuhaibi explained that the forum aimed to increase the awareness of the male and female health counsellors in schools in order to facilitate their effectiveness in promoting health awareness and culture for our male and female pupils. The forum also aimed to support the means of shared co-operation  between the Ministry of Education and Ministry of Health.