Dar Al-Uloom Dentistry Participates in the Saudi International Dental Conference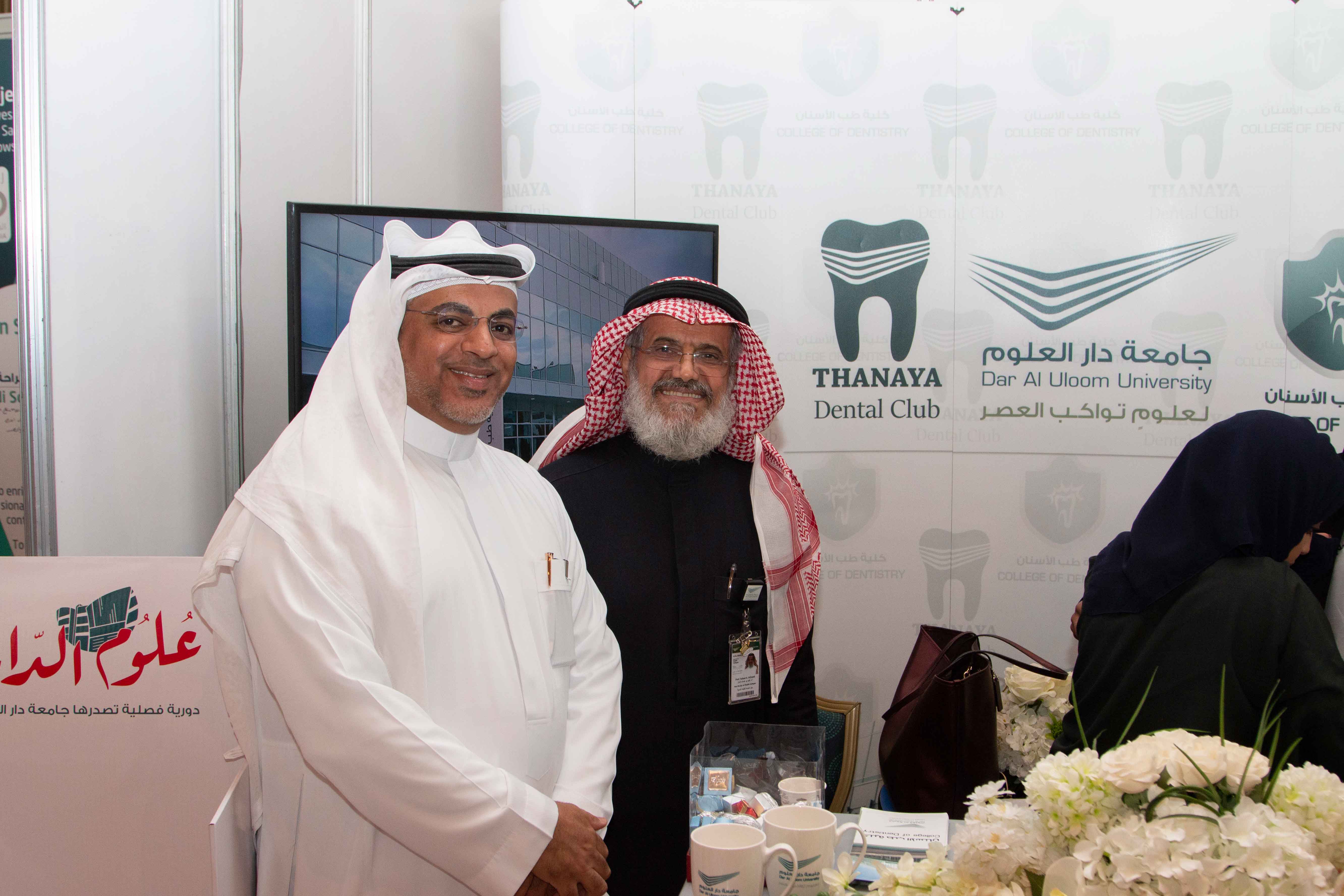 Dar Al-Uloom Dentistry Participates in the Saudi International Dental Conference
With the participation of over 110 local and international speakers and prominent dentistry deans & professors, The Saudi Dental Society held the Saudi International Dental Conference at the Ritz-Carlton Hotel in Riyadh between 12-14 January.
In the presence of Prof. Dr. Fahad Al-Zamil, Vice-Dean for Health Specialties, Dr. Hisham Al-Moallem, Dean of the College of Dentistry, the College of Dentistry at the University of Dar Al Uloom participated in the exhibition accompanying the conference with an introductory corner about the college, its programs and contributions to community service
It is worth noting that the conference has 24 hours accredited by the Saudi Commission for Health Specialties in collaboration with several academic organizations such as the Saudi Society for Orthodontics, Pediatrics, Oral and Maxillofacial Surgery and the Dental Education Association. More than 52 international medical and concerned academic companies participated in the accompanying exhibition where they displayed their different products throughout the conference.