College of Medicine Organizes Scabies Awareness Campaign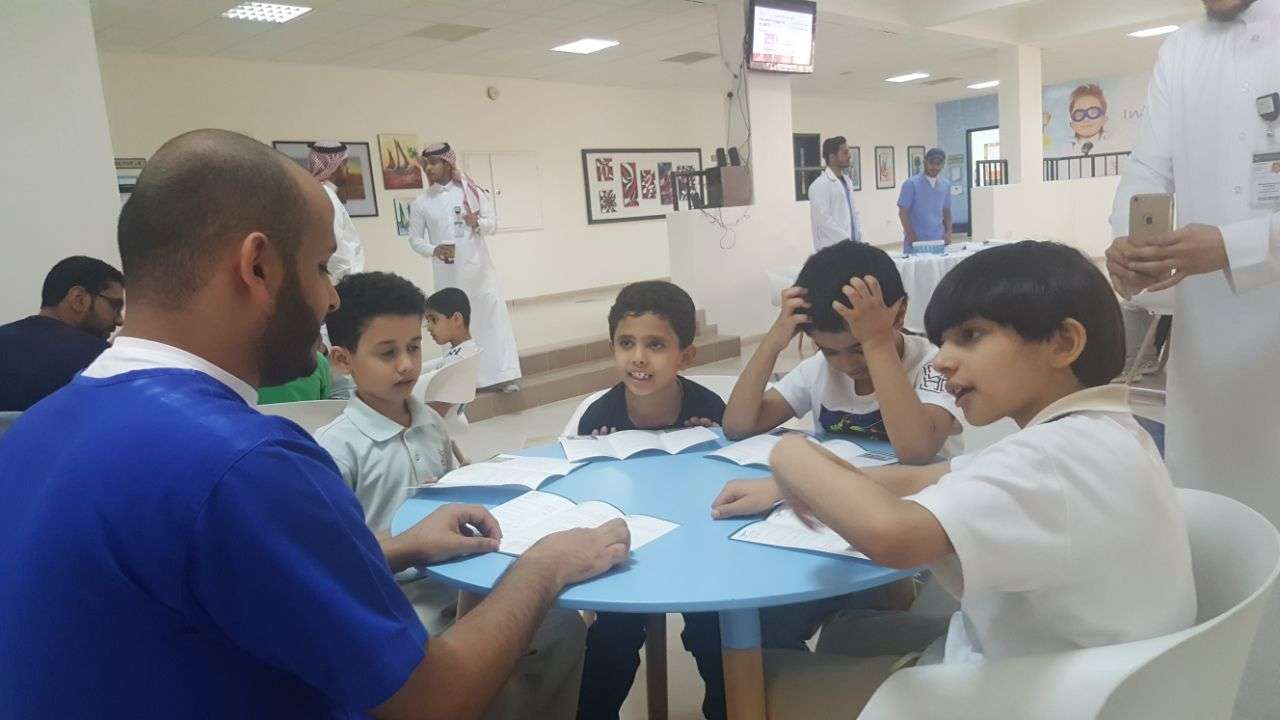 In concurrence with the announcement of the discovery of a number of cases of scabies in Riyadh, and based on the social role of the university towards its environment, the College of Medicine, represented by the Department of Student Activities, organized an awareness campaign on scabies. The campaign was organized by a number of students led by by Hala Orfali in order to raise the community's awareness  and educate them about this disease, its symptoms, history, prevention, and how serious it is, without attempting to ease or exaggerate the issue. The aim was to secure the community agVisit Siteainst such diseases and to fight them by means of science and prevention.
To this end, and due to some scabies cases that have appeared in the kingdom, the College of Medicine implemented a scabies awareness program for primary, intermediate and secondary school students, in addition to university students. Awareness leaflets were distributed to school and university staff in addition to showing a related video.
Dr. Tahani Al-Tamimi pointed out that the awareness campaign aims at raising awareness among students about the disease, symptoms, preventive measures, methods of treatment, and raising the health level of the environment. It also aims at helping take the necessary health precautions to combat scabies and curb its spread.