Dar Al Uloom female students participate with Ihyaa' Al-Kitaab (Reviving books)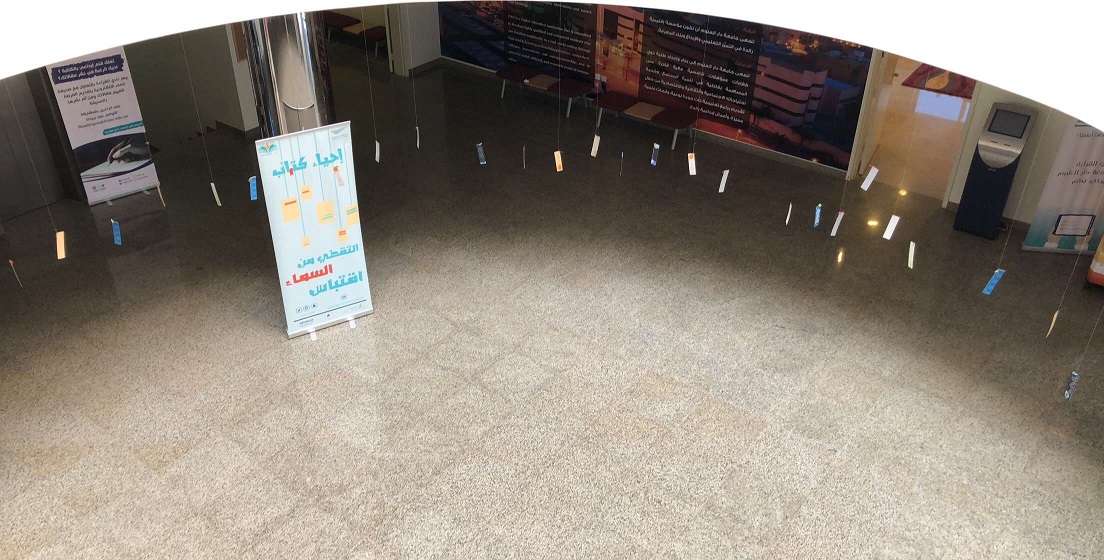 The Reading Club at Dar Al Uloom University organized an activity entitled Ihyaa' Al-Kitaab on Wednesday, 6 December in the female section of the university campus. This targeted university female students.
The female students participated in the activity as they hung famous quotes from a number of books in the form of bookmarks in the university campus. The bookmarks were to be made use of later. This was all done after reading a number of chosen suitable selections.
The Reading Club thanked the originator of the idea, the female student Arwa Al-Doolittley, a member of the Reading Club. The idea had the moto of "Pluck a quote from the sky." The Club expressed its welcome to all ideas and participations by male and female students.