The Quality Culture Launches the "New Faculty Training Program"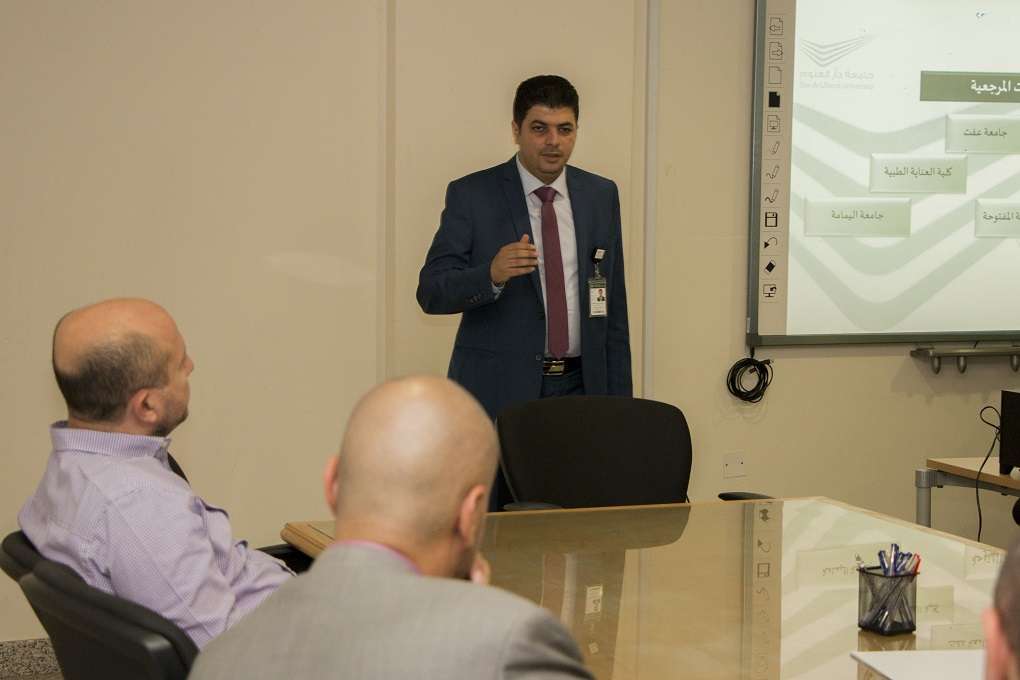 On September 9, the Quality Culture Unit of the Department of Quality at Dar Al Uloom University and in coordination with the Human Resources Department launched a professional development program entitled "New Faculty Training Program" at the university's main campus.
The first workshop of this two-week program was presented by Dr. Mohamed Samir Abdel-Haq, head of the Directorate of Quality, on "Recognizing the Vision,  Mission, Plan and Strategic Goals of the University".
The Head of the Directorate of Quality reviewed the vision and mission of the university, its strategic objectives and its most important achievements. The workshop was concluded with a video presentation about the university.
It is worth noting that the training program includes many workshops that are needed by faculty members at the start of their work at the university, including academic consultation, the student information system (SIS), the learning management system (LMS), the course file, course report, and the writing and assessment of  learning outcomes.