Dar Al Uloom University Hosts the Launching of Celiac Association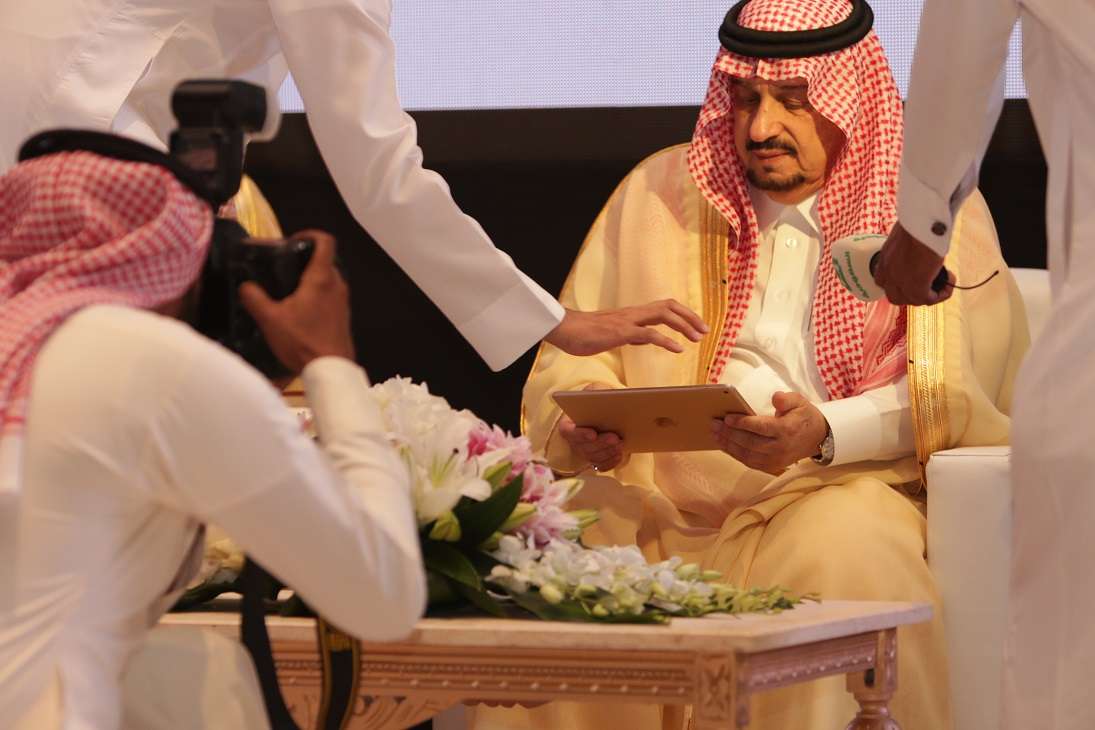 In the presence of His Excellency the Minister of Labor Dr. Ali bin Nasser Al-Ghafais, His Royal Highness Prince Faisal bin Bandar bin Abdulaziz, Governor of Riyadh Principality, hosted the launching ceremony of the Celiac Association on Sunday 20th. May at Dar Al Uloom University Theater.
His Royal Highness expressed his pleasure to participate in the launching of the association, stressing its importance and the need for the support of businessmen to help the association rise strongly and reach the desired level of specialization through diligent and steady work.
His Royal Highness Prince  Faisal Bin Bandar expressed his sympathy with the celiac patients, stressing the need to establish the Celiac Association to support patients, especially that they are very keen on obtaining the right type of food, wishing everyone success .
Her Royal Highness Princess Dr. Meshael Bint Mohammed Bin Saud, Chairman of the Board of Directors of the Celiac Association, expressed her gratitude for the Prince of Riyadh's support. She reviewed the social and awareness-raising goals of the association in caring for celiac patients.
The Deputy Chairman of the Association, Professor Mohammed Bin Iyas Al-Hajri, highlighted the factors causing the disease and informed that the number of celiac patients reached 500 thousand patients.
The Prince of Riyadh also launched the association's smartphone application, which contributes to raising awareness about the disease and helps find stores that provide gluten-free food.  The application also provides scientific articles on the disease, and gives special discounts for users of the application.
The launching ceremony included the presentation of a documentary film about the disease as well as scientific related explanations. At the end of the ceremony, Prince of Riyadh honored supporters of the association and received a souvenir on the occasion.