Marketing Department Holds "Tawasul 2" Meeting.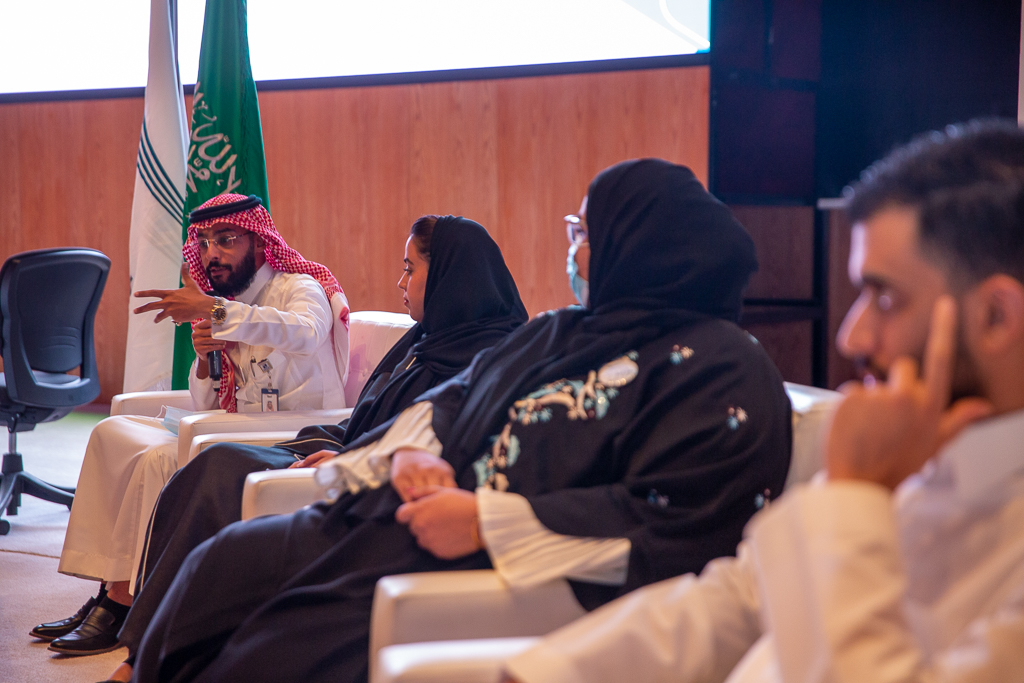 The marketing department at the college of business at Dar Al Uloom University Held his second annual meeting under the title "tawasul" which aims to establish connection bridges between faculty, alumni, and employers. In addition to honoring excellent marketing students according to the program's vision.
The meeting was attended by prof. Abulrahman Al-Sultan Dean of College of Business, and several of Faculty and students.
Prof. Al-Sultan expressed the importance of the event to create bridges for stakeholders to communicate with the marketing program.
The meeting witnessed the signing of a memorandum of understanding with Saudi Ceramics company to closer the relationship in cooperative training and employment.
He also honored with the participation of Dr. Mohammed Abdulkader, Head of Marketing department, the companies that activated last year's MoUs which is Almarai, Jasarah, and Ministry of Sport.
A Dialogue session was held with an elite of last year graduates to support the communication with the department alumni and the cooperative training candidates.
At the end of the meeting, Prof. Al-sultan Honored the excellent students in the marketing program and the faculty members for their outstanding performance in the last academic year 2019/2020.