The Reading Club Organises a Voluntary Camp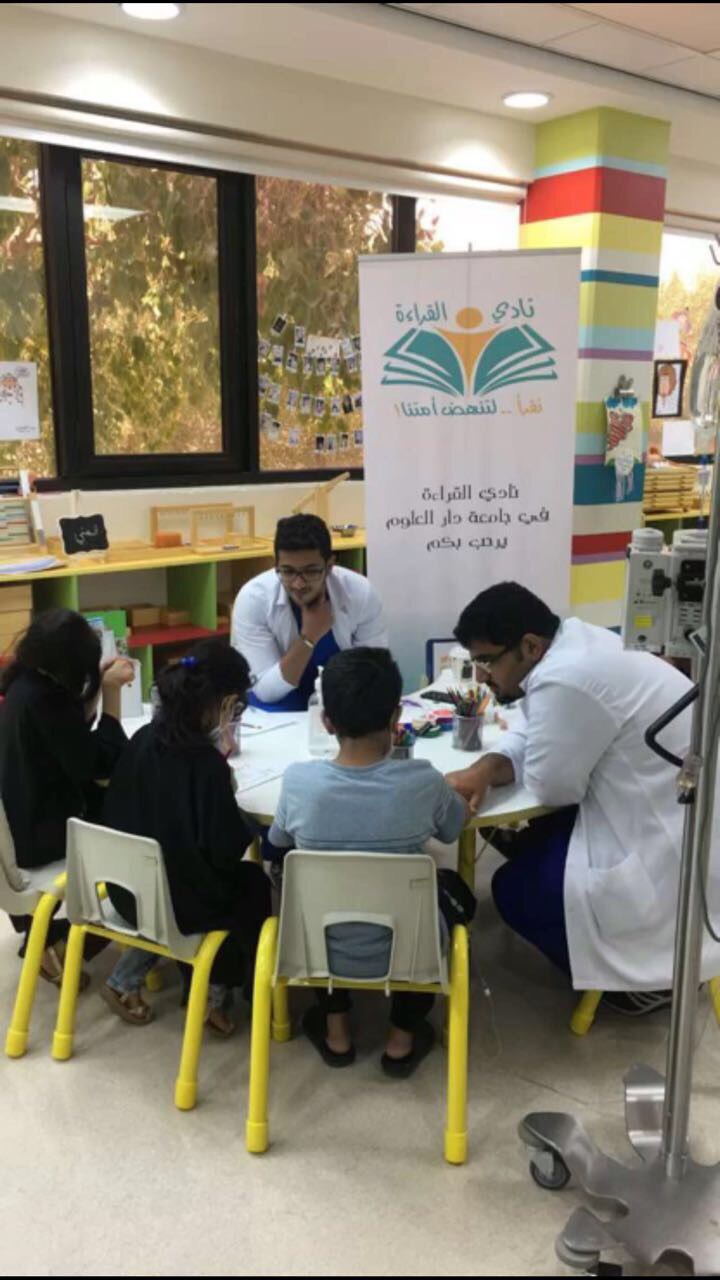 The Reading Club at Dar Al Uloom University, in co-operation with the 'Smile You're in a Blessing' Club at AlFaisal University, organised a voluntary summer camp called 'My Health' at King Fahad National Centre for Children's Cancer from 30 July to 1 August.
The Reading Club participated in the camp with 'My Story Corner'. It provided various activities for sick children and aimed at developing their reading and writing skills. The activities also included children reading together and creating stories. The camp was attended by a number of sick children, the number of which came to 47 over the three days.
The children enjoyed the various camp activities and were a part of the overall success. Thanks goes to Dar Al Uloom and Alfaisal University for their efforts in serving the community.