Quality Culture launches a new training program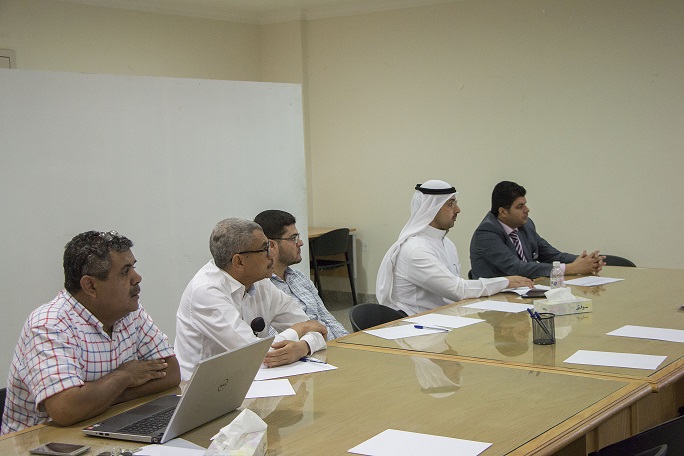 Last week, the Quality Culture Unit at Dar Al Uloom University started a new training program entitled, "Preparing New Faculty Members" , which includes 20 workshops. The program runs from 12 September until 26 September.
The program started with a workshop on Course Specification,  which was presented in Arabic by Dr Mohammad Samir Abdel-Haq, Manager of the Quality Unit, and presented in English by Mr Hisham Mohammad, Manager of the Quality Assurance and Accreditation Unit.
This was followed by a workshop about Work Ethics presented by Dr Maha Kallab. The week concluded with two workshops on The SIS System and on The Needs of The New Faculty Members from the Information Technology Department, presented by Mr Osama Abu Al Asal.
It is worth mentioning that this training program is specifically addresses new faculty members and includes programs which a new faculty member needs most in order to carry out his/her tasks from the start of his/her work at the University.