Medicine at Dar Al Uloom arranges a welcome meeting for male and female college students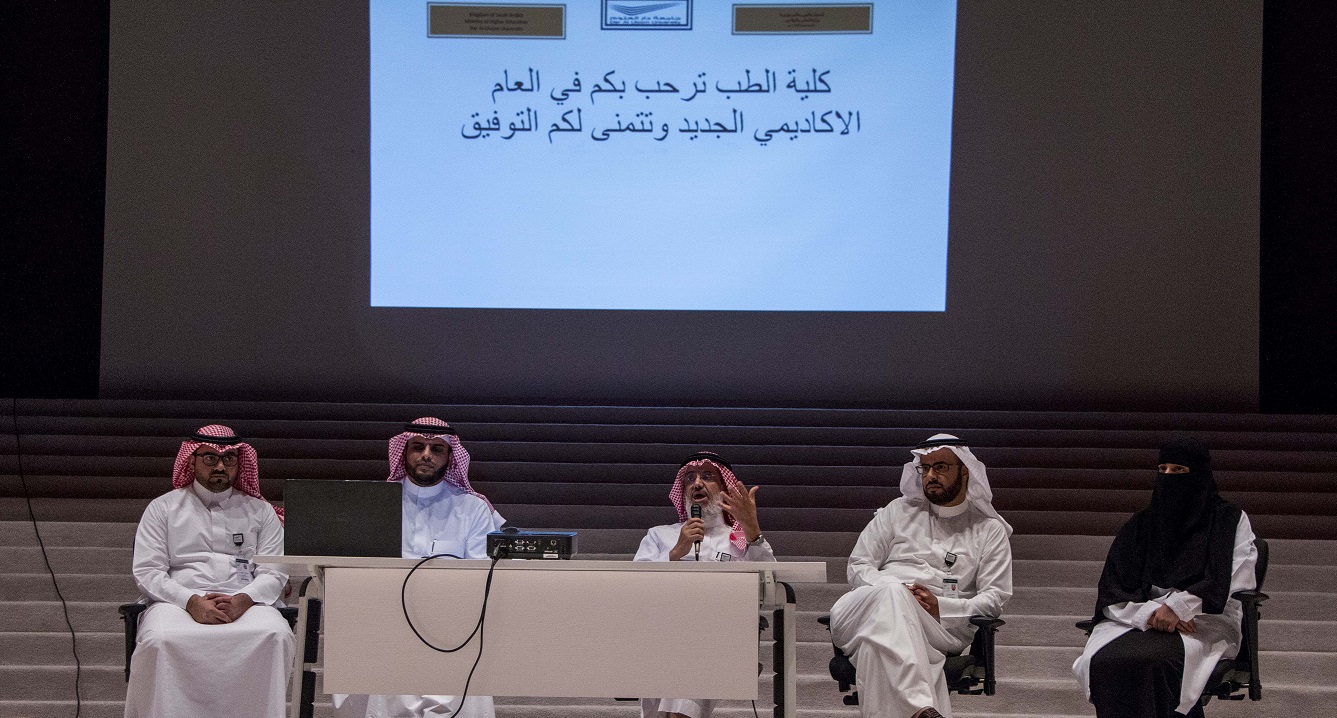 The College of Medicine at Dar Al Uloom University arranged a welcome meeting for male and female college students in the auditorium which included the attendance of Professor Dr Fahda Al-Zamil, Vice-Dean for University Health Specilaties and Dr Sami Al-Nassar, Dean of the College.
In the meeting, Al-Zamil gave an address to the male and female students followed by a word of welcome by the Dean of the college whereby he congratulated them on the occasion of the new academic year and wishing them additional development and success in their study of Medicine.
Dr Abdul-Majid Al-Dress, Vce-Den for Academic Affairs, gave an address in the meeting in which he clarified the methods of assessment and tests in light of the agreement with King Saud University.
This was followed by words of Dr Mansoor Al-Zahrani, Head of the Department of Medical Education, in which he explained the new academic plan, the place of every class within it, and the endorsed courses for each class.
The meeting also aimed at explaining the clinical training plan and the agreements regarding this with Muhammad ibn Abdul-Aziz Hospital and other hospitals. There was also time for answering all questions and queries by male and female students through their college leader representatives.